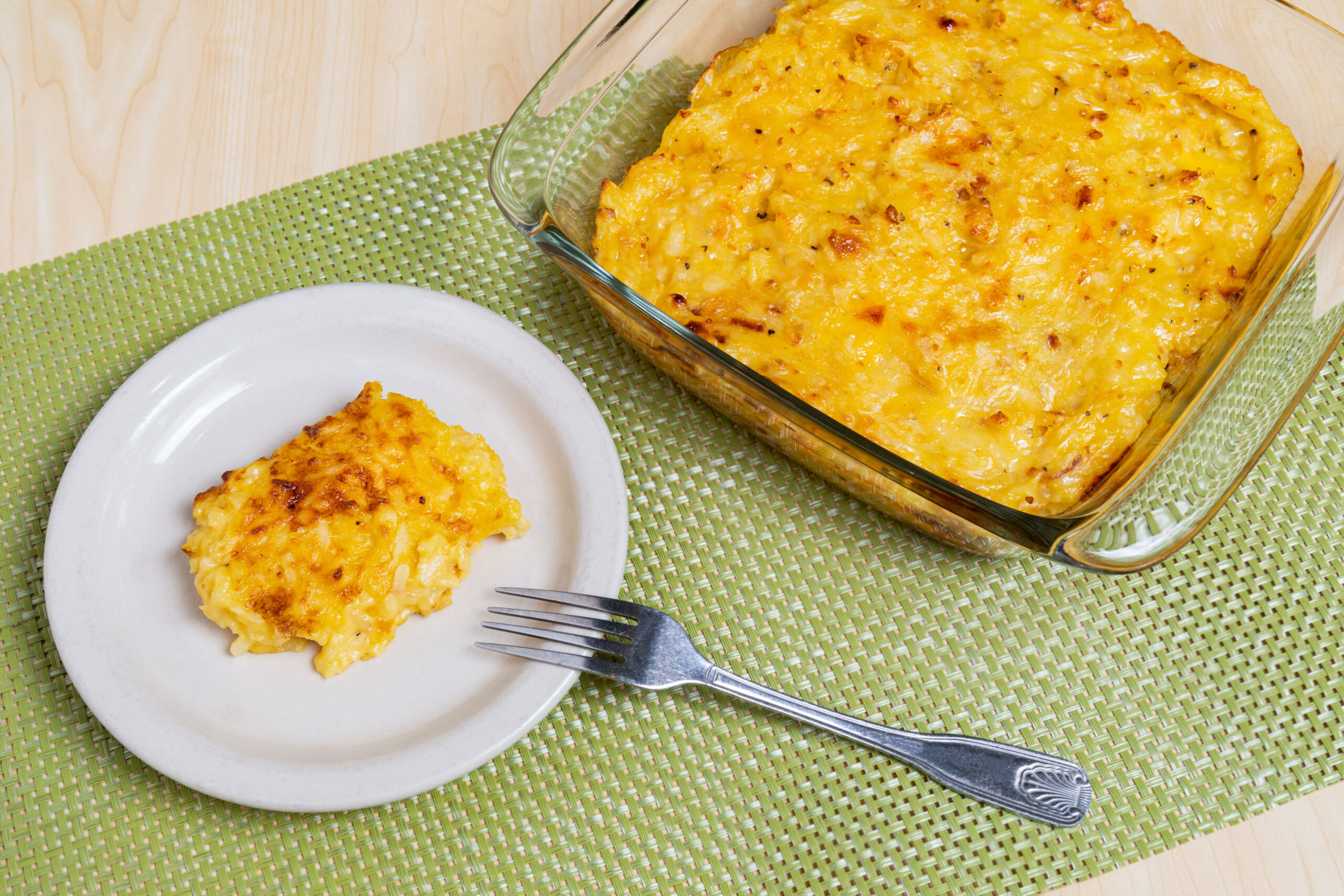 Preheat oven to 350°
Remove lid from casserole and cook directly in aluminon foil pan. If you choose, you can transfer the uncooked casserole to another cooking pan but cooking times will vary from the times listed below
Place casserole in center of the oven and cook for 45-55 minutes (40 minutes if using a convection oven)
Once casserole reaches an internal temperature of 160° and the top of the casserole is evenly browned, remove from oven.
Let casserole sit for 5 minutes to firm.
Cover any remaining casserole and refrigerate for up to 4 days.
The casserole must remain refrigerated until ready to cook.
The raw casserole can be frozen and cooked at a later time.
To thaw, simply place in refrigerator overnight (8 hours minimum) and cook as instructed above the next day. The casserole should be cooked within 2 months of being frozen.
DO NOT EAT raw/uncooked casserole