The Toasted Yolk Cafe wants to change the way you think about breakfast and lunch.
At the Toasted Yolk Café, we sometimes have to wonder: What's so great about dinner? The foods we love best all arrive before 3 p.m.—perfectly poached eggs, strip after strip of crunchy bacon, and layer upon layer of thin-sliced turkey and pastrami. These are the delicacies we dream about at night, and they're the ones we want to wake up to. We couldn't find them served consistently in a restaurant atmosphere that didn't put us back to sleep. So, we opened our own.
ENTICING SPECIALS – LIMITED TIME OFFERS – SEASONAL DELIGHTS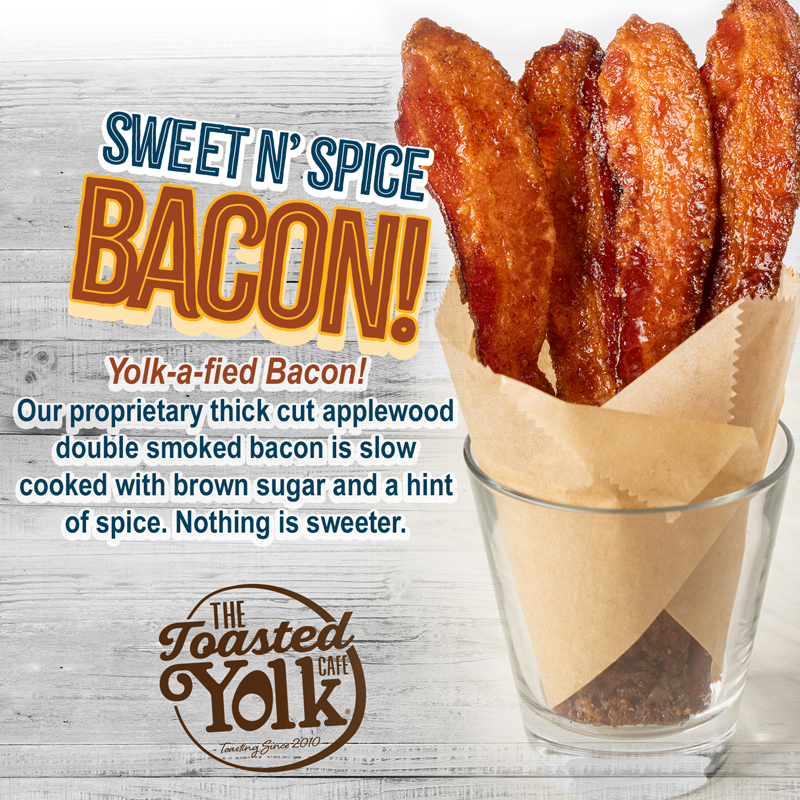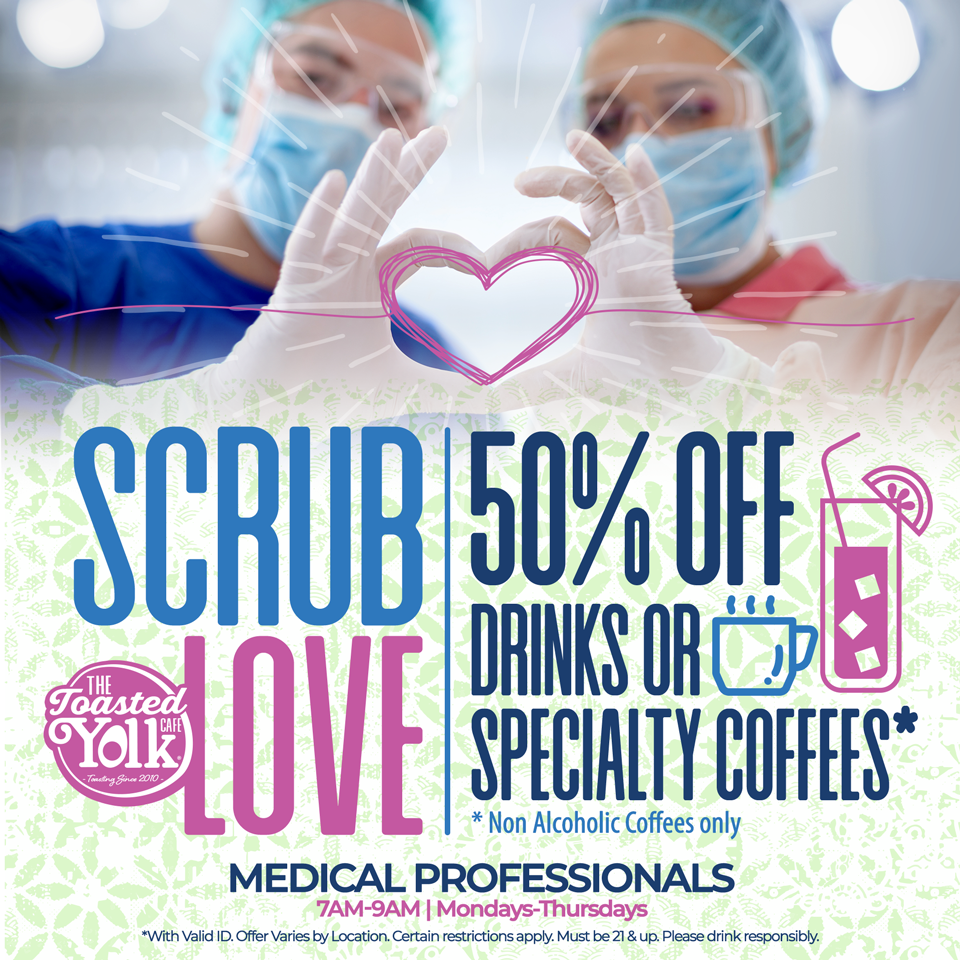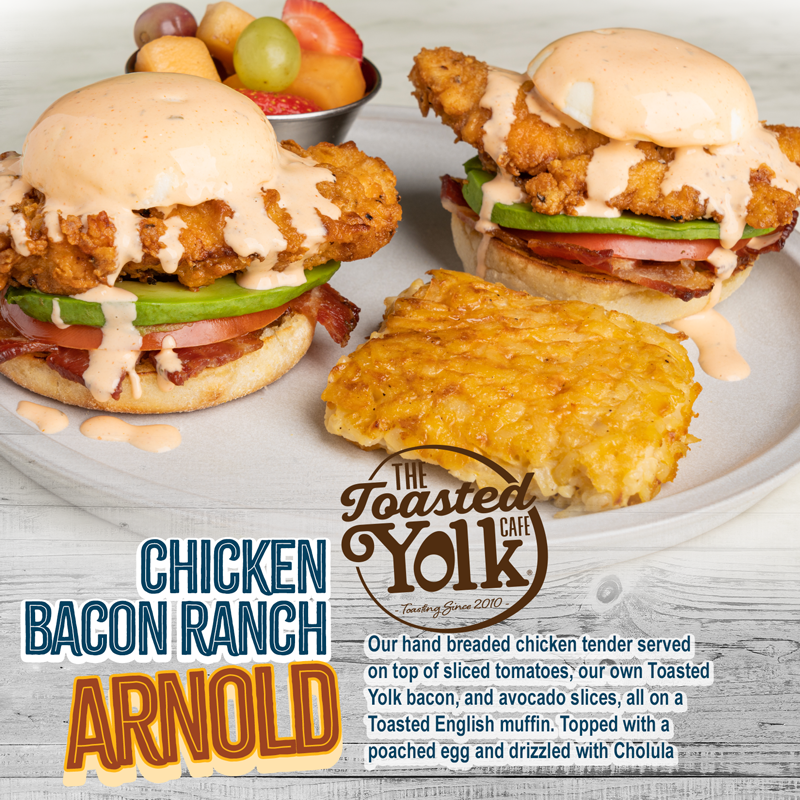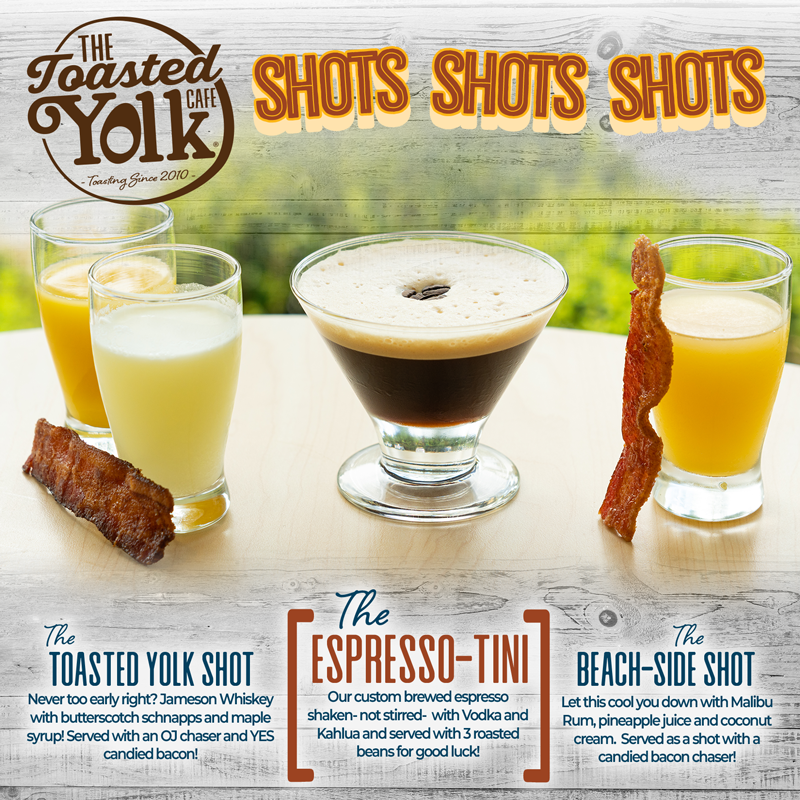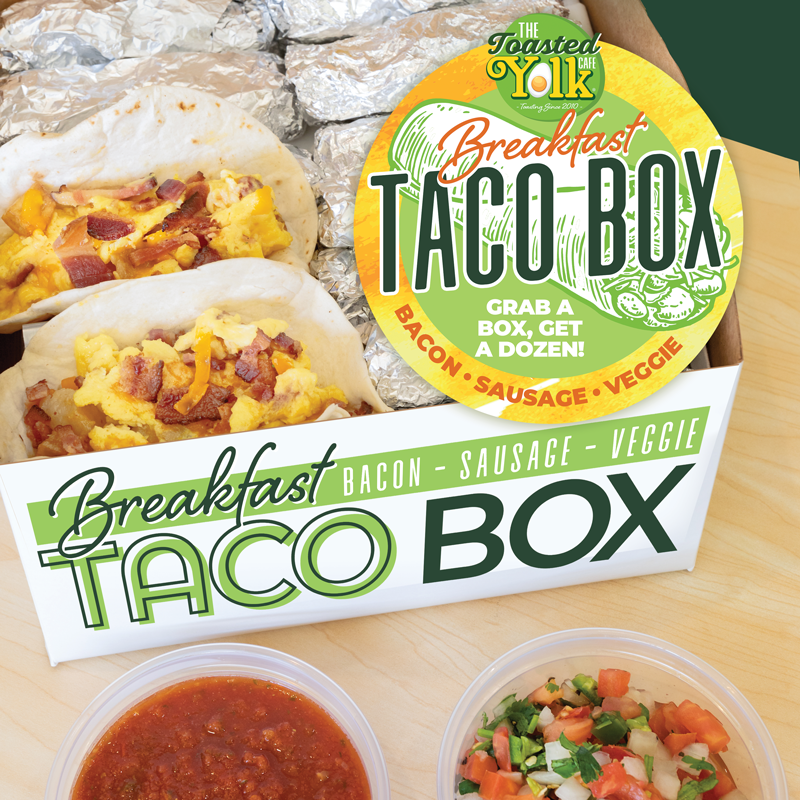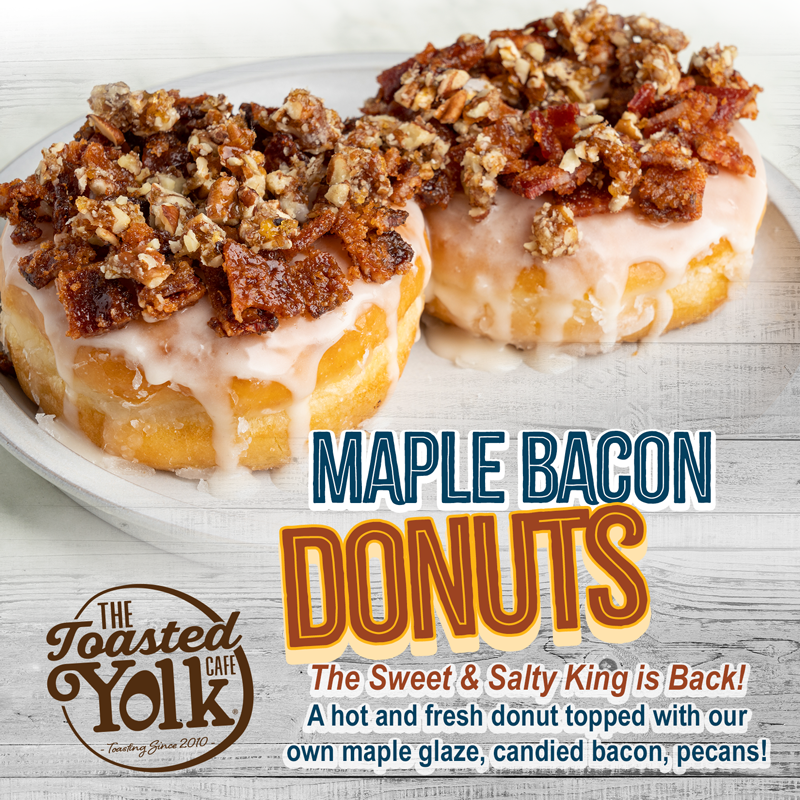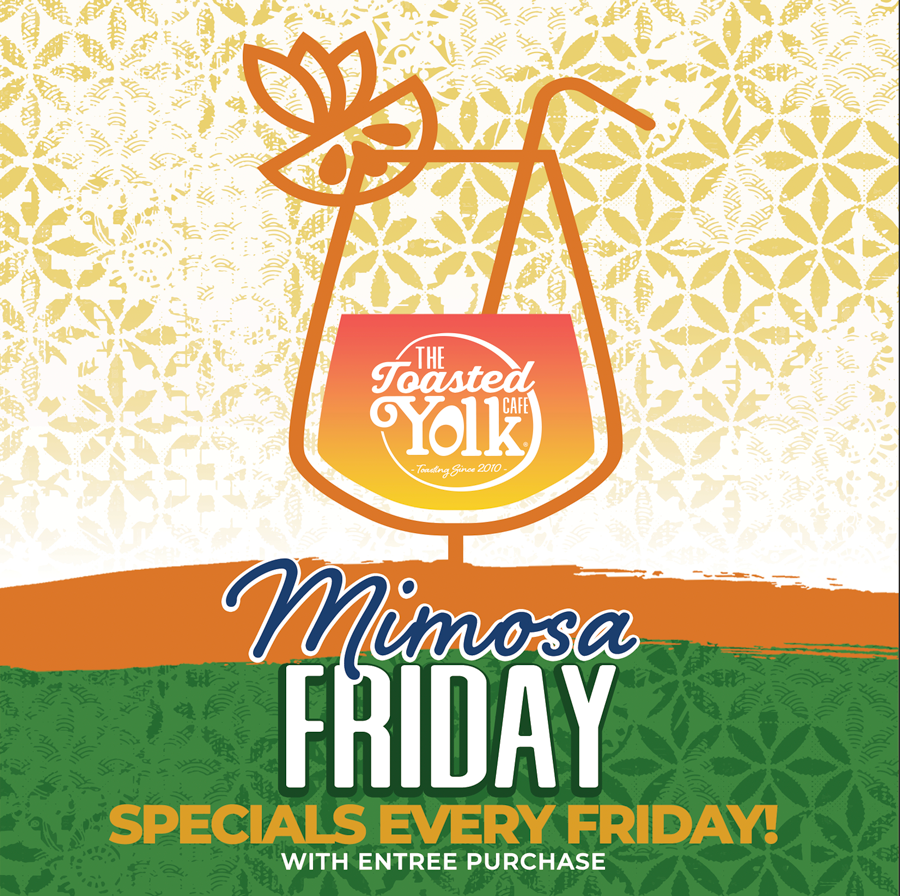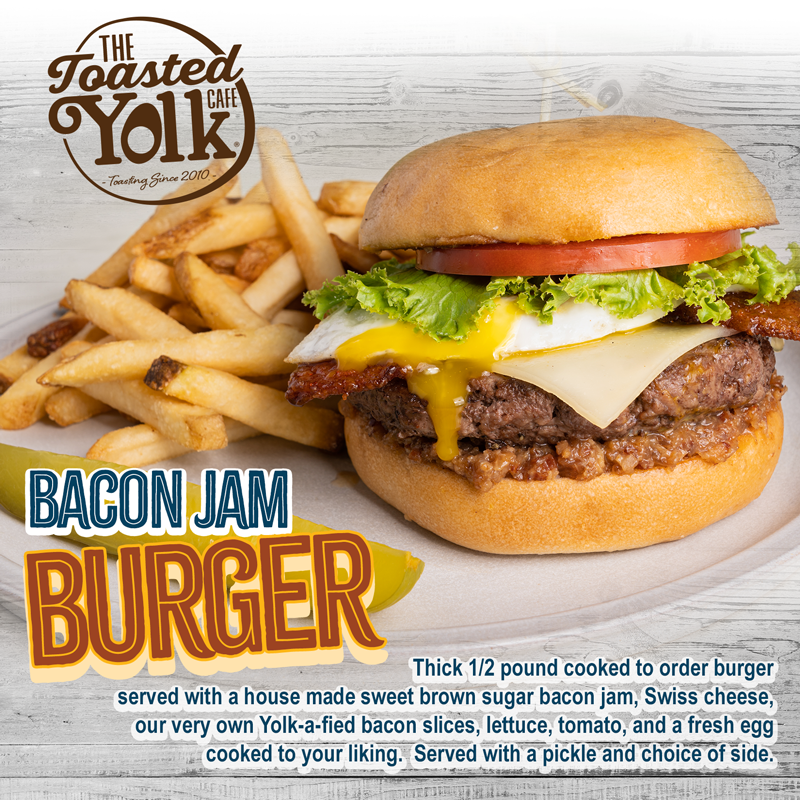 > Churro Donuts
> Offers & Specials
> Exclusive News
Get the whole party toasted
Browse our menus below for a selection of our catering favorites. If you don't see what you're looking for, just ask. We are happy to customize a special Toasted Yolk menu to fit your specific event.
FIND A TOASTED YOLK NEAR YOU
"THE TOASTED YOLK IN HOUSTON CITY BOOK MORNING GLORY HOLIDAY ISSUE"
"FROM BLEAK TO BLAZING, THE TOASTED YOLK CAFÉ ROARS INTO 2021"
The Toasted Yolk Cafe brings experienced restaurant professionals and savvy business entrepreneurs the opportunity to operate a limited daypart concept (breakfast, lunch, brunch only!) – with a difference.
Our fully-supported restaurant business model is designed for maximum bottom-line impact and growth, with both streamlined staffing needs and hours of operation. And we're looking for seasoned professionals to join us as we grow!